The monitoring plug-in Check_Site_Simple provides your monitoring system with an easy-to-configure yet powerful check for websites. This check monitors the content of an entire website and alerts you to anomalies such as missing content, unwanted content, and broken links.
The program Check_Site_Simple is a monitoring plugin based on Nagios, with which websites are regularly checked for content and presentation. It is intended for use in monitoring systems such as Icinga, Nagios (Core), op5 or Shinken.
Based on custom presets, it can automatically detect both faulty and intentional website flaws in real time.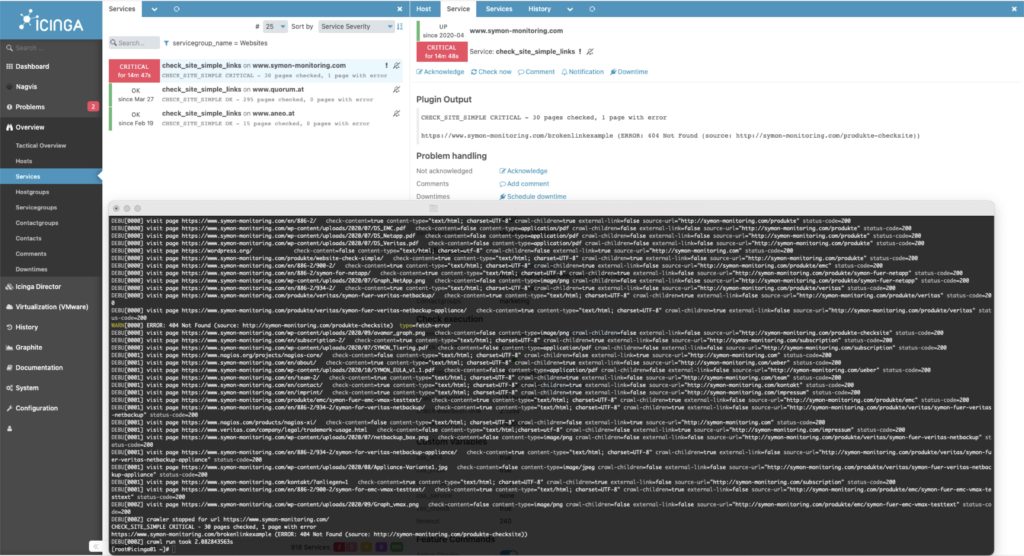 Thanks to an integrated crawler, the entire page can be monitored by providing the plugin with only the start page. 
Keeping a complex, ever-changing website manually error-free is almost impossible.
Check_Site_Simple automates this process. This method is an important foundation for a perfect, error-free web presentation of your company

Unfriendly surfaces can be detected in real time before they are noticed by the user.

Thanks to the fast and accurate reporting of the error, the remediation can be done faster and with little effort.